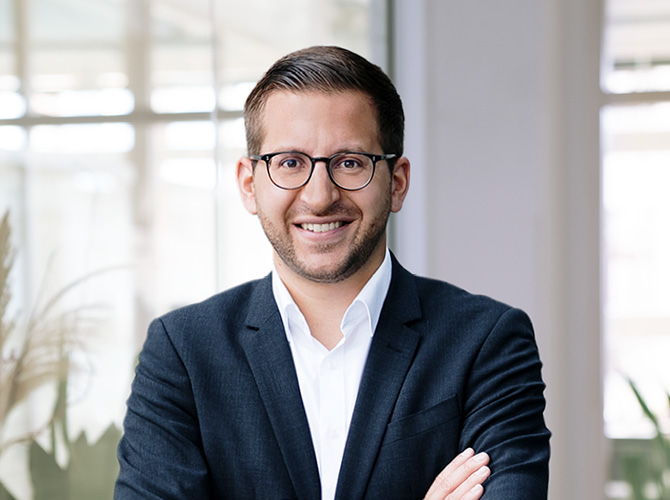 MARIAN BRACHT
Marian Bracht has been a Director in the Berlin office of 365 Sherpas – Corporate Affairs & Policy Advice since January 2023.
Marian Bracht designs and orchestrates campaigns for reputation-building and success-critical stakeholder dialogues.  He also has a large political network and uses his in-depth political process and strategy knowledge to make his clients' interests heard in the political arena.
Before joining 365 Sherpas, Marian Bracht worked for three years as the office manager of the CDU's Federal Executive Director Dr Stefan Hennewig and most recently as the acting office manager of the CDU Party Chairman Friedrich Merz MdB at the Konrad Adenauer House.
Prior to that, Bracht headed the office of the Member of the Bundestag and Parliamentary State Secretary to the Federal Minister of Defence, Dr. Peter Tauber MdB. Bracht gained campaign experience, among other things, during the 2017 Bundestag election campaign in the "connect17" campaign team. During this time, Bracht advised and trained CDU candidates for the Bundestag and candidate teams from Baden-Württemberg, Hesse and Rhineland-Palatinate in the areas of data-based campaign activities with a focus on door-to-door campaigning, campaign planning, voter targeting and digital marketing.
Marian Bracht previously gained further experience in the areas of campaigning and political communication in state and local elections in his home state of Rhineland-Palatinate. From 2016 to 2020, Bracht was an elected member of the federal executive committee of the Junge Union with responsibility for the areas of campaigning as well as network policy and digital economy. From 2014 to 2016, he was an elected member of two municipal councils in Rhineland-Palatinate.
Bracht studied political science in Mainz, Darmstadt and Port Elizabeth (South Africa) with a focus on party research and decision-making processes at national and transnational level. He wrote his Master's thesis on the rise of the right-wing populist party Alternative for Germany (AfD). During his studies, Bracht worked, among other things, in the heute editorial department of ZDF, for a member of the Bundestag and the state association of the CDU in Rhineland-Palatinate. He speaks German and English.