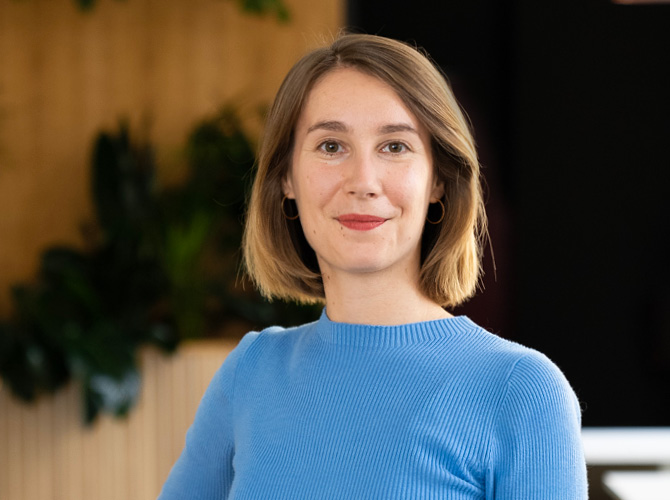 KLARA ZIETLOW
Klara Zietlow is Senior Graphic Designer at 365 Sherpas in Berlin.
Her professional career began in 2014 as a working student with an affinity for graphics at a Berlin start-up. With a wide variety of freelance projects and a four-year permanent position in the creative department of the association communication agency Adverb, she gained work experience in the field of communication campaigns, the design of social media content, explanatory films and infographics, editorial design, and the conception and design of websites, among other things.
Klara Zietlow studied journalism and communication science at Freie Universität Berlin and completed an apprenticeship as a digital and print media designer at the content marketing agency C3 Creative Code and Content.
She speaks German, English and Spanish.