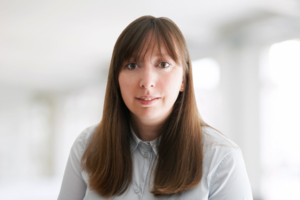 MARIE-AUDE BOULIER
Marie-Aude Boulier is an Associate in the Brussels office of 365 Sherpas – Corporate Affairs & Policy Advice.
Marie-Aude Boulier has worked for a US mayor's office for economic development in Ohio in the areas of foreign investment and marketing for several years since her bachelor's degree. She completed internships at the state office of an entrepreneurial professional association in Hanover and in the trade department of the US Consulate General in Düsseldorf. During her Master's programme, she worked as a student assistant.
She holds a 2-subject Bachelor's degree in French and Political Science and a Master's degree in Global Politics from the Universität Göttingen. Her main areas of study were comparative politics and political economy as well as political ethics in the globalisation process.
Marie-Aude Boulier speaks German, French and English.
ON TWITTER