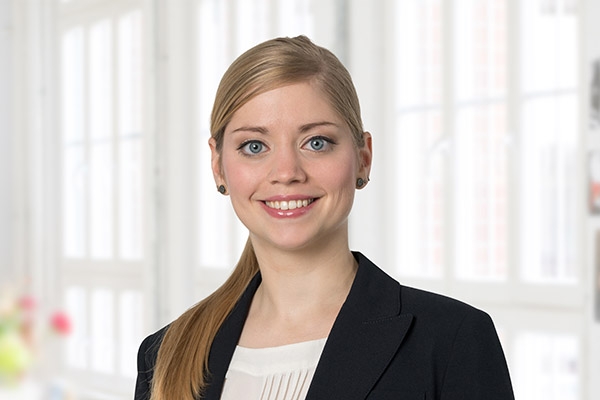 CAROLIN MODLA

Carolin Modla is a senior associate at the 365 Sherpas – Corporate Affairs & Policy Advice Berlin office.
She advises clients on strategic positioning and responsible lobbying in Germany and the EU.
Her specialist fields are e-commerce, corporate responsibility, digitalisation, labour market policy and the financial sector. Before moving to 365 Sherpas – Corporate Affairs & Policy Advice in March 2017 Carolin gained practical experience in Germany and abroad at the Federal Government's Press and Information Office in Berlin, the Baltic Development Forum in Copenhagen and the German Embassy in London's press office.
Carolin has a master's degree in communication management from Hanover University, where she focused on strategic and practical challenges in internal and external corporate communications, corporate responsibility (CR) and CR communication. Prior to that she completed a bachelor's programme in European media studies at Potsdam University and the University of Copenhagen. Carolin speaks German and English, with a basic knowledge of French and Danish.
ON TWITTER